Our Doctors
Dr Melissa McCann, BPharm, MBBS, FRACGP, Graduate Certificate of Allergic Diseases
Practice Principal and Medical Director
Dr McCann is a fully registered General Practitioner, with specialist General Practitioner registration with AHPRA, fellow of the RACGP and has extensive experience working in both general practice and after hour emergency environments.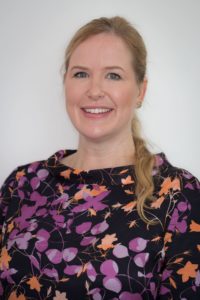 Dr McCann started out as a Pharmacist working on Kangaroo Island in South Australia, before commencing post graduate medical education in Western Australia. Since completing her medical training, Dr McCann has worked in Albany and Nicol Bay Hospitals in WA, as well as the remote clinic of Onslow in WA via light airplane access. She then relocated to the Sunshine Coast in QLD with her husband and three children.  Dr McCann completed her General Practice fellowship training in Gympie QLD, and finally relocated to the Whitsundays. Dr McCann has built a reputation as a caring and competent general practitioner in each Practice she has worked.  Dr McCann opened Whitsunday Family Practice in 2015.
Special interests:
Skin Cancer Medicine- included completed modules from Masters of Skin Cancer Medicine (UQ), Professional Certificate of Skin Cancer Surgery and further training with the Australian Skin Cancer College.
Womens Health including Mirena and Implanon insertions and antenatal care
Paediatrics including developmental and psychological aspects of childhood
Cosmetic Medicine- including Muscle Relaxants, Fillers and Peels
Palliative Care and Aged Care Medicine
Allergy Medicine- Skin prick testing, immunotherapy and allergy consultations, Graduate Certificate in Allergy Medicine University of Western Sydney
Dr Emma Hinschen, B. Med, DRANZCOG, FRACGP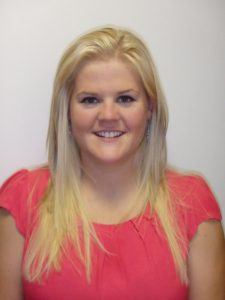 Dr. Hinschen completed her medical degree with the University of Newcastle, with the following years spent working in major tertiary hospitals including the John Hunter Hospital and Calvary Mater Hospital in Newcastle. She enjoyed multiple posts in rural hospitals, including Tamworth Base Hospital and Taree Base Hospital in NSW. In 2015 Dr. Hinschen relocated to North Queensland and completed one year at Proserpine District Hospital, with training in all elements of rural and emergency medicine, whilst also training to complete a Diploma in Women's Health. Dr. Hinschen has completed her specialist General Practice training with RACGP and as a permanent Airlie Beach resident she brings her experience to the community of the Whitsundays.
Special interests:
Women's Health + Antenatal care: has completed Diploma of Women's Health (RANZCOG)
Sexual Health and Infectious Diseases
Paediatrics and Child Health
MTOP 2 Step Provider
Dr Eleanor Carey MBBS (Hons),BMedSci, DCH, FRACGP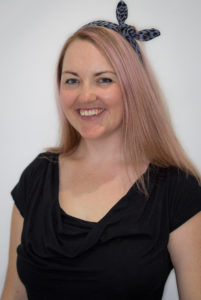 Dr Eleanor Carey is a General Practitioner with Specialist General Practice registration. She has been working in the Whitsundays region since 2013.
Dr Carey trained in Sydney and worked in Paediatric Emergency in NSW for several years before relocating to QLD for General Practice.
Special interests:
Paediatrics
Fertility and Antenatal Care
Diabetes
Dr Harpreet Sandhu, MBBS, FRACGP
Dr Harpreet is a specialist General Practitioner. She commenced practice in Sydney spending several years at Royal Prince Alfred Hospital, prior to training for specialist General Practice registration in the Kimberley's of WA.  Dr Harpreet has recently relocated to the Whitsunday region and loves every aspect of General Practice and finds it a privilege to care the needs of the whole community from shared antenatal care through to Geriatrics.
Special Interests
Antenatal Care
Womens Health
Geriatrics
Childrens Health
Dr Peter Beaumont

MB BS(Tas) MRACGP FAMA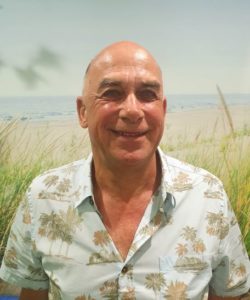 Dr Peter Beaumont is a general practitioner with broad experience and for the past 15 years has focused mainly on the management of people living with diabetes, especially lifestyle prescription, oral diabetes medications and insulin and other injectable diabetes agents. This focus has given him expertise in heart disease, kidney disease, cholesterol and hypertension management along with other diabetes related conditions.
Following graduation he trained at Princess Alexandra Hospital, Brisbane for four years then went into general practice in Hobart, his original home town.
He has also worked as a general practitioner in Darwin and Cannonvale.
In Darwin, for a two year period, in addition to general practice, he worked part time at Royal Darwin Hospital in minor gynaecological surgery.
In the Northern Territory Dr Beaumont worked in city and remote aboriginal practices as well as city based mixed patient practices. Teaching and the assessment of general practice trainees and medical students was an important part of his work during this time.
Dr Beaumont has also spent many years working in private hospital management in Australia and Southeast Asia. His work with a small AusAID team in Banda Aceh following the Sumatran tsunami was related to hospital management. He is fluent in conversational French and has limited language skills in Bahasa Indonesia/Malaysia.
For many years, another major interest was medical politics and Dr Beaumont is the only person in Australia to have been Australian Medical Association President in two jurisdictions (Victoria and the Northern Territory).
Dr Beaumont moved to Cannonvale with his wife, Julie in 2017 and has no plans to leave. He is an active member of the Whitsunday Volunteer Marine Rescue.
Dr Colin Giorcelli MBBS, MPHTM
General practice registrar, currently completing specialist GP training with ACRRM
Senior Medical Officer (Provisional Fellow) – Advanced Skill in Rural Generalist Surgery – Proserpine Hospital
Dr Giorcelli completed his Medical Degree through James Cook University at both Townsville and Mackay Campuses, before completing further training at Mackay Base Hospital. He is a Registrar with the Australian College of Rural and Remote Medicine, so far completing his core Hospital training and an additional Advanced Skill Training post of 2 years in General Surgery. He currently holds a part time position at Proserpine Hospital as a Senior Medical Officer undertaking Surgical Clinics, Minor Operations, Endoscopy, and seeing patients in the Emergency Department.
Special Interests:
Skin Cancer Medicine
Gastroenterology
Obesity Medicine
Men's Health
Palliative Care
Dr Skye Nissen MBBS
General Practice Registrar currently completed specialist GP training with ACRRM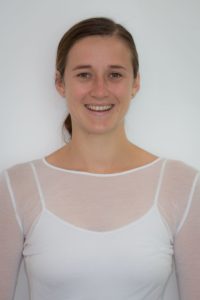 Dr Skye is completing her General Practice specialist training with our practice, and brings with her hospital experience including anaesthetic qualifications from her time at Mackay Base Hospital. Dr Skye has relocated to live in the the area and is interested in all aspects of general practice care.
Special Interests:
Anaesthetics
Women's and Children's medicine
Chronic disease
All of family care
Dr Kate Anderson
BSci (Anat.), MBBS, DRANZCOG Adv.

Dr Kate Anderson undertook her medical studies at the University of Queensland. and began practising medicine in 2014 at the Mackay Base Hospital. She has extended her generalist training with an Advanced Diploma in Obstetrics and Gynaecology. She is currently working towards her fellowship with the Australian College of Rural and Remote Medicine. Kate works part- time in General Practice and part-time at the Proserpine Hospital, where she works in the Emergency and Obstetrics departments.
Interests:
– Women's Health (including Mirena, Implanon insertion)
– Antenatal Care
– Sexual Health (including Medical Termination of Pregnancy)
– Preventative Medicine
Dr Korey Gedron, MBBS, BSci Biology, DRANZCOG  Adv.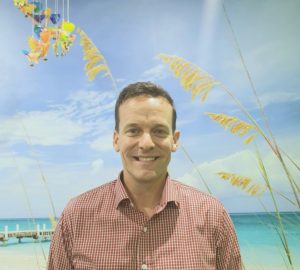 General Practice Registrar currently completing specialist GP training with ACRRM
Senior Medical Officer (Provisional Fellow) – Bowen Hospital
Dr. Korey Gendron completed his medical training at the University of Queensland in 2016 before completing further training in the Mackay Hospital and Health Service. He has been working between the Mackay Base, Bowen and Proserpine hospitals for the past four years with special interests in Obstetrics and Emergency Medicine. He has completed an Advanced Diploma in Obstetrics and Gynaecology and Certificate in Emergency Medicine. He is currently working towards his fellowship with the Australian College of Rural and Remote Medicine. Korey currently works part time at the Bowen Hospital and part time in General Practice.
Special Interests:
Skin Cancer medicine
Womens Health including Antenatal care and insertion of Mirenas
Dr Amy Tattersall
Dr Michael Jokic